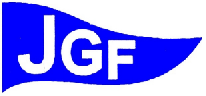 PASSENGER
BOATS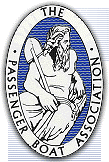 Home Page
Search thesite
Feedbadk fom
Terms & Conditions
BoatLayouts
Public Trips
Theme Cruises
Group Trips
Private Hire
Hire Charges
Evening Cruises
Special Events
Catering & Services
Buffet Menu
FormalMenu
WineList
Party Decorations
Booking Form
T: 01932 253374
F: 01932 859432
E: [email protected]

Music Supplied by
Dellsound Discotheques
Mobile Disco & Light Show

Terms & Conditions
HIRE FEE – A non-returnable deposit of 25% is payable on booking to hold the date. The balance to be paid 28 days prior to function, unless prior arrangements in writing are made.
THE HIRER – Will be liable to pay the full hire charge if cancelled within 28 days prior to the departure date booked unless the company is able to re-let the boat. Cancellation must be notified in writing and acknowledged by the company to effect the cancellation. The Owner or Master has the right to refuse to carry any person on board that he thinks may cause trouble damage or annoyance to other persons on board or about the river.
CAPTAIN'S CONTROL OF VESSEL – During hire the vessel will remain under complete control of the Captain and/or crew. If for weather, tidal or other reasons the Captain considers it necessary to vary the scheduled trip his orders will be obeyed by the Hirer.
LIABILITY OF OWNERS – The Owners will not be liable for any accident injury loss damage or delay to persons embarked or their possessions howsoever caused. This applies also during embarkation and disembarkation whether this be by negligence of their employees or otherwise.
DAMAGE OR LOSS – Hirers are liable for loss or damage to the vessel or equipment caused by them or persons in their party and will be charged for at a cost price. The Organiser of the party is invited to inspect the vessel prior to embarkation.
THE COMPANY – Reserves the right to substitute another vessel and if necessary for reasons beyond their control to cancel the said party but will not be liable for any expenses incurred by the hirers as a result of such substitution or cancellation.